Ahead of the upcoming UN Climate Summit in New York on 23 September 2019, EDRC is working together with the Foundation for European Progressive Studies (FEPS) and other partners in a project which will analyse the relationship between climate change and inequality and put forward recommendations for increased coordinated action by a diverse range of international, regional, national and local organisations.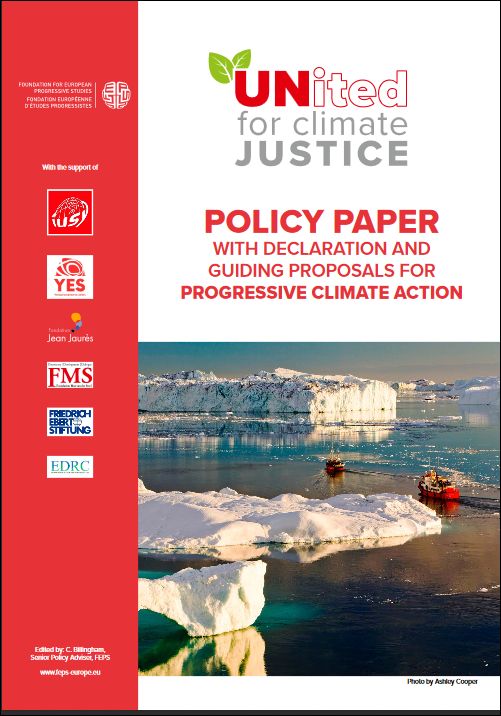 The project is being developed by a steering committee chaired by Teresa Ribera, Minister for the Ecological Transition in Spain and including expert policy advisers, political representatives, civil society activists, academics and other key stakeholders in the climate justice debate.
The steering committee held its first meeting in Madrid on 11 April 2019 and the its second meeting in Brussels on 25 June 2019.
On 2 August, FEPS released the UNited for Climate Justice policy paper including the Declaration and Guiding Proposals for Progressive Climate Action which will be presented at a high-level event in New York on 20 September.