On 4 June 2019, the OSCE convened its latest Security Days event in Vienna.
This year's the theme was "The OSCE and the Sustainable Development Goals" and the focus was on two main objectives:
1. Analyzing the relevance of the SDGs to the OSCE and vice versa, and
2. Analyzing the role of the OSCE as a partner (in the spirit of Goal 17), that can contribute to sustainable peace, security and development.
Alexander Verbeek, EDRC's Policy Director and Founder of the Institute for Planetary Security was a speaker on Climate and Security along with Nino Tandilashvili, Deputy Minister, Ministry of Environment and Agriculture of Georgia in a session moderated by Esra Buttanri, Office of the Co-ordinator of OSCE Economic and Environmental Activities.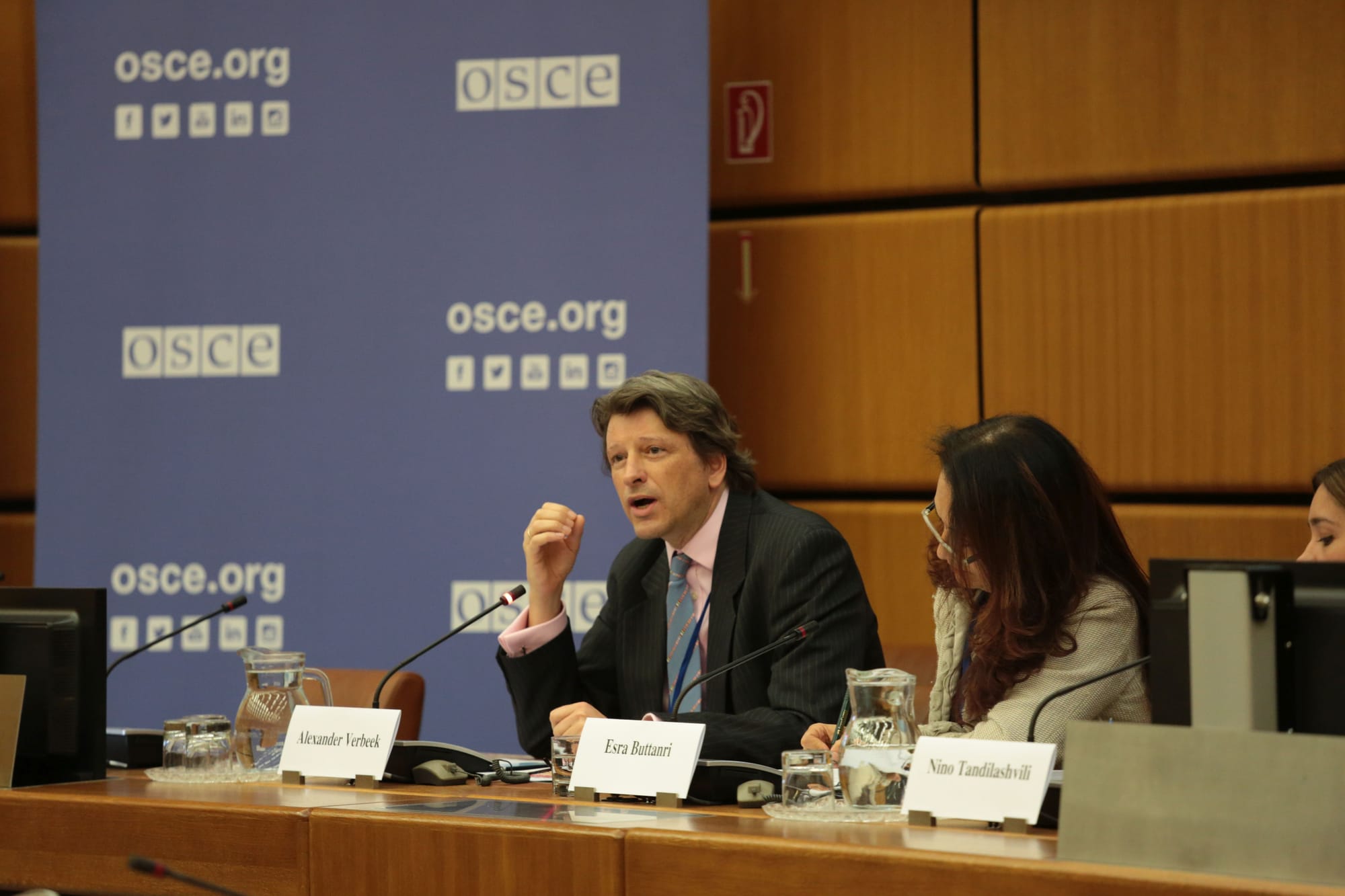 The OSCE has made a link between security and development since the Helsinki Final Act in 1975. Its comprehensive approach to security rests on the recognition that conflicts may arise not only from political and military threats but also from economic tensions, environmental degradation, and social insecurity, as well as deficiencies in relation to the rule of law and the protection of human rights and fundamental freedoms, all relevant for the achievement of the SDGs. Since conflict prevention has been central to the OSCE's work, the organization makes – across its three dimensions - a valuable contribution to the realization of Goal 16.
For more information about the conference including the background paper, agenda, and video coverage of the morning and afternoon sessions go to: https://www.osce.org/secdays/2019/OSCE-and-SDGS