Brussels, 28 March 2022
The Climate and Biodiversity Nexus was the focus of the 14th meeting of the Brussels Dialogue on Climate Diplomacy (BDCD) held on-line on 28 March 2022.
The aim of the meeting co-organised by EDRC and GLOBE-EU was to provide participants with insight into the inter-linkages between climate change and biodiversity loss – both in terms of the interconnected challenges and the need to address the two threats to environmental and human security together in a more coordinated way.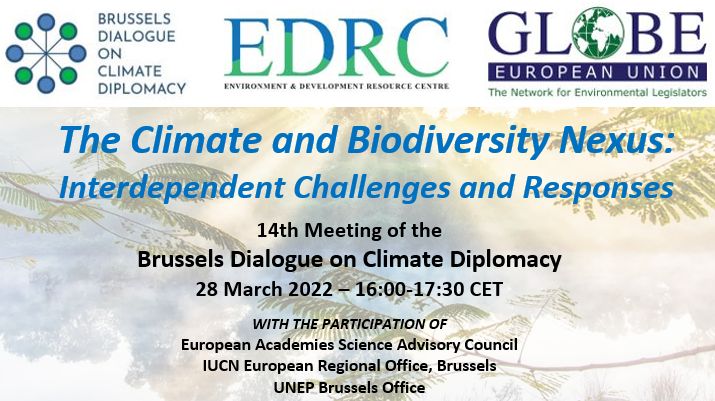 The meeting was being organised ahead of the second part of the Fifteenth meeting of the Conference of the Parties (COP 15) of the Convention on Biological Diversity in Kunming, China - which has been rescheduled until the 3rd quarter of 2022.
Panelists: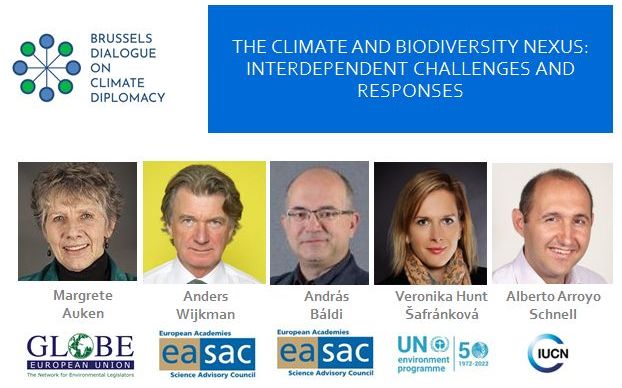 ---
For the complete programme, background material and the video reportage go to the event page.
---