Brussels, 17 September 2020
NATO 2030: Forward-looking reflection on the political dimension of NATO
In December 2019, the Leaders of NATO Allied nations invited NATO Secretary General Jens Stoltenberg to lead a forward-looking reflection to strengthen NATO's political dimension. The Secretary General will put forward recommendations to NATO Leaders when they meet again in 2021. To inform the Secretary General's recommendations with a wide variety of views and fresh thinking, NATO will engage actively with Allied nations, experts, public and private stakeholders, and young leaders.
This process is being organised in the context of NATO 2030 launched by Secretary General on 8 June 2020. Since then, NATO began organising a series of thematic events to engage more in-depth with civil society, advocacy and expert groups. These will focus on the topics of climate and security, human security, economic security and democracy.
NATO 2030 Online Dialogue: NATO's Interaction with Civil Society and Expert Communities
The first such event was held on 22 July. The aim was to have an in-depth exchange of views with a select group of 10 trusted stakeholder organisations focusing on their experience in working with NATO and suggestions to further improve NATO's responsiveness and openness to outside views and expertise.
12th Meeting of the Brussels Dialogue on Climate Diplomacy: Climate Security Challenges for NATO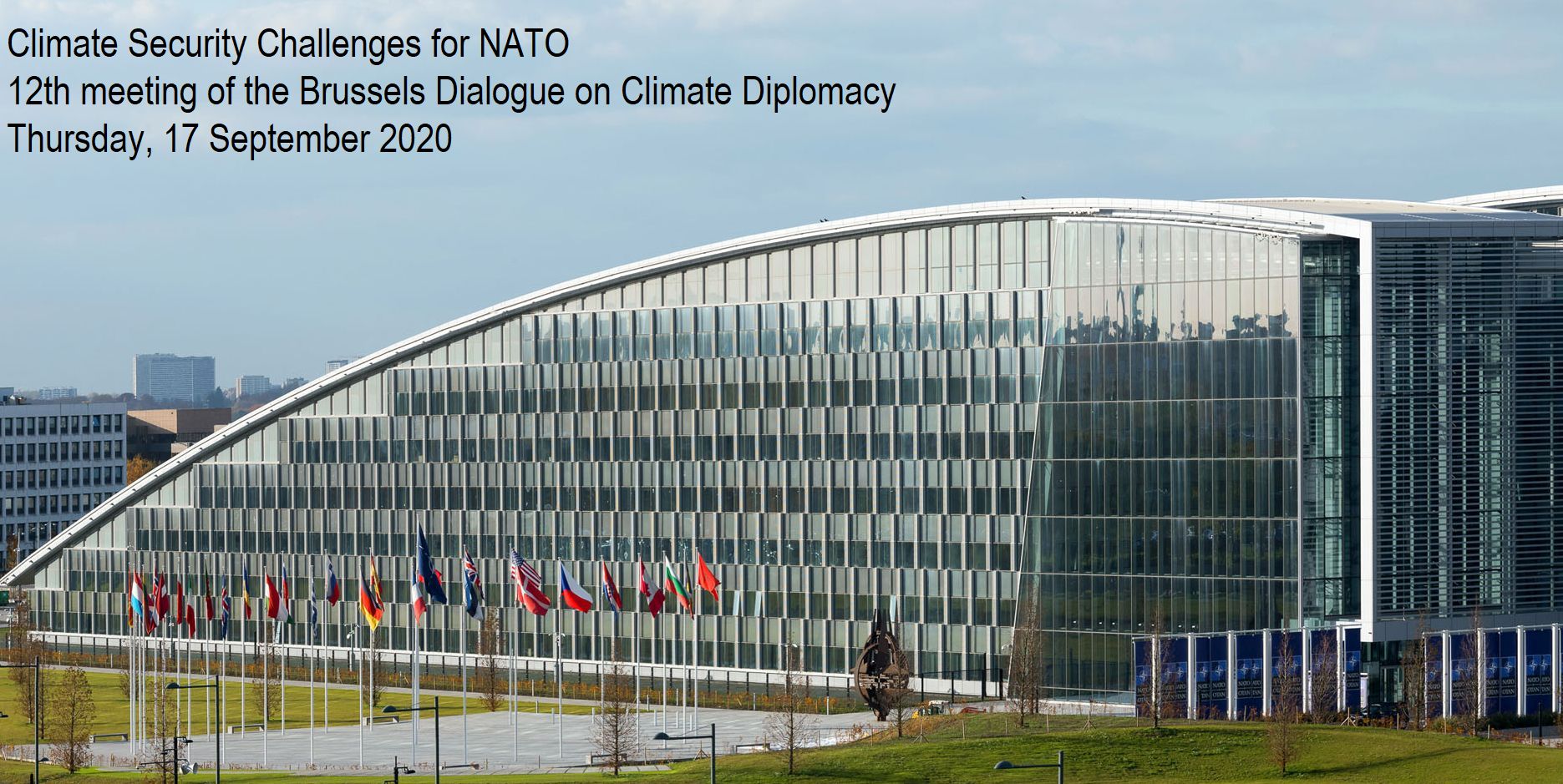 The next step was for NATO to convene a meeting with civil society experts specifically on climate change and security. This event was organised in conjunction with the Brussels Dialogue on Climate Diplomacy (BDCD) which brings together advocacy and civil society groups as well as, on an informal basis, representatives of international and regional organisations.
The 12th meeting of BDCD – entitled Climate Security Challenges for NATO – was co-organised on 17 September 2020 by EDRC and NATO (Policy Planning Unit, Office of the Secretary General).
The aim of this session was to hear from civil society and other key stakeholders on how they see NATO's role in mitigation of climate change and adaptation to climate security challenges. Ideas and suggestions are to be fed into both the reflection on NATO 2030 and the ongoing conversation within NATO on developing a coherent approach to climate issues. Fifty participants took part in the event including experts from civil society organisations and observers from international and regional organisations.
NATO Seminar on NATO and Nature: A Changing Climate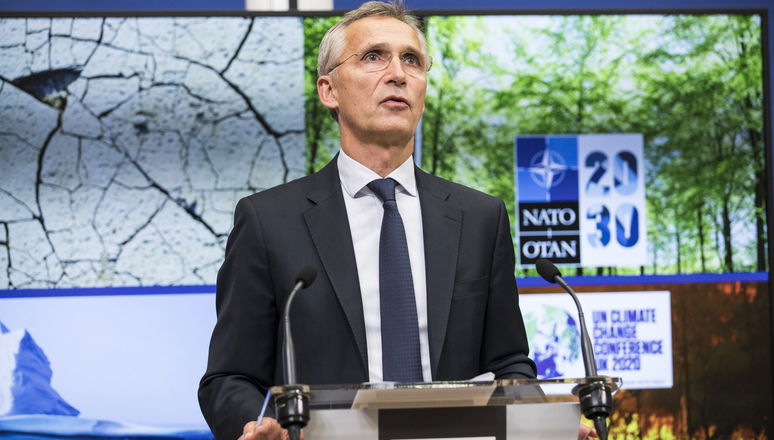 The event was followed by Seminar on "NATO and Nature: A Changing Climate" organised by the Permanent Representation of Italy to NATO and the United Kingdom Joint Delegation to NATO. The seminar, which was opened by NATO Secretary General, Jens Stoltenberg, involved the discussion of the impact of the environment on security and the impact of security on the environment, and was intended to support the reflections process within NATO with ideas and thoughts from a range of experts and stakeholders. The seminar highlighted the importance of cooperation between NATO and other international organisations, including the European Union, the United Nations, and the African Union.
NATO Secretary General's conversation with students from 10 universities
On Monday 28 September 2020, NATO Secretary General Jens Stoltenberg engaged with students from across NATO on the security implications of climate change.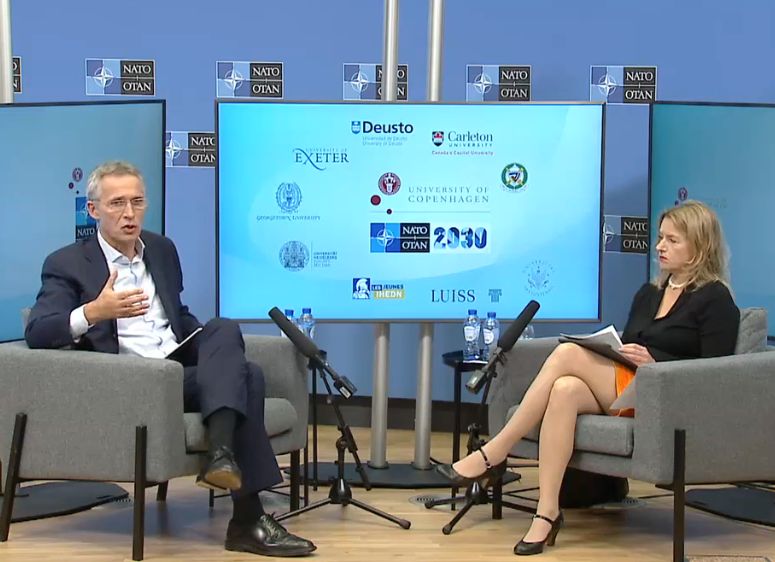 Co-organised by the University of Copenhagen and NATO's Public Diplomacy Division, the event took place online and linked : Carleton University (Canada), the University of Copenhagen (Denmark), the Baltic Defence College (Estonia), Les Jeunes IHEDN (France), Heidelberg University (Germany), Luiss Guido Carli University (Italy), the University of Warsaw (Poland), the University of Deusto (Spain), the University of Exeter (United Kingdom), and Georgetown University (United States).
The event was streamed live on the NATO website and NATO's Facebook page, in original sound, English and French; and was also be made available via satellite. Watch the recorded event on-line on NATO's facebook channel.
---